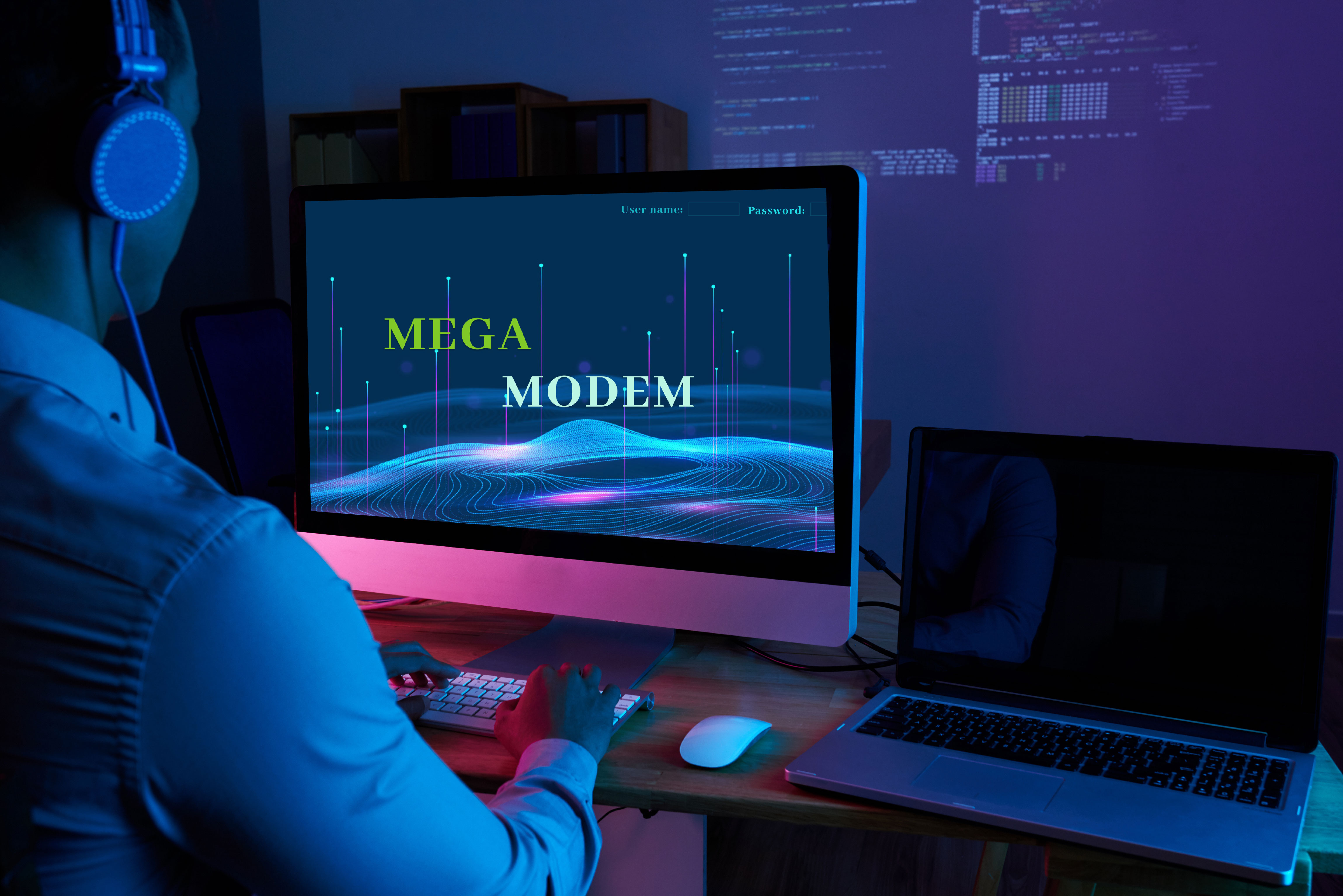 Admin and User

Modem dashboard
Dashboard design for new interface of updated version modem adsl with external or integrated monitor showing comfortable and useful dashboard. It's help private and business customer solve different internet problem, provide information about the internet status, and help internet supplier reduce the quantity of complains and support workers.
Problem
The Israel has slow and bad internet, this problem includes poor performance of home and business modems which have a lot of breakdowns and problems. It is possible to solve a part of the problems by using easy and accessible modem dashboards. Also, it can reduce the quantity of appeals to internet company. The current Bezeq modem has hard to reach dashboard, uncomfortable and difficult control settings and options, the dashboards has not enough instruments for internet problem solutions, statistics and other information. Another problem that can affect gaming and business is the failure of power supply. This can result in loss of unsaved work, and sudden termination of the user's current process.
Solution
The development of a new or updated version of modem adsl with external or integrated monitor showing comfortable and useful dashboard. I suggest 2 types of modem with different cost. First - basic modem with integrated monitor no UPS, the second type- advanced modem include UPS and requested external monitor - see pictures for reference.
Basic
Modem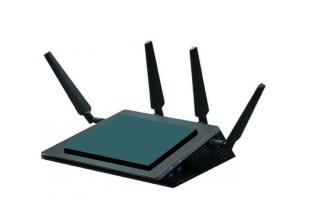 Advanced
Modem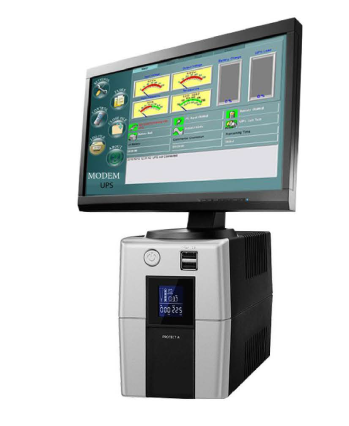 Process
1. Research
In order to fully understand the pains and needs of users, I needed to gain insight on the every day tasks. I also started looking at similar tools from other developers in order to adopt solutions that may have already been created.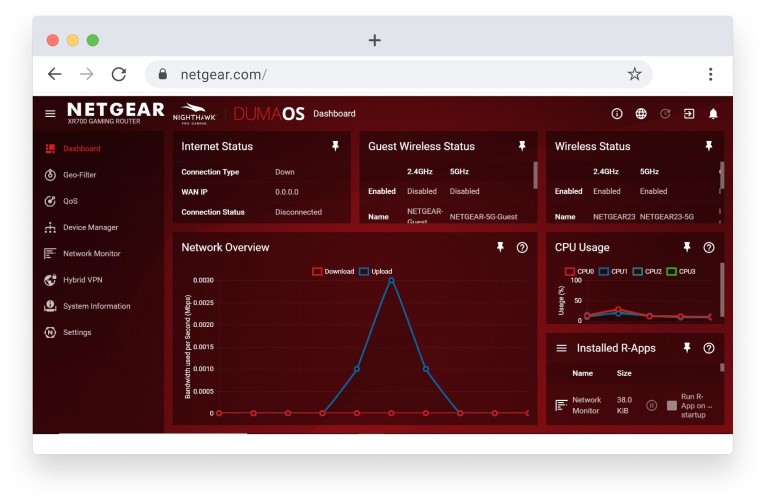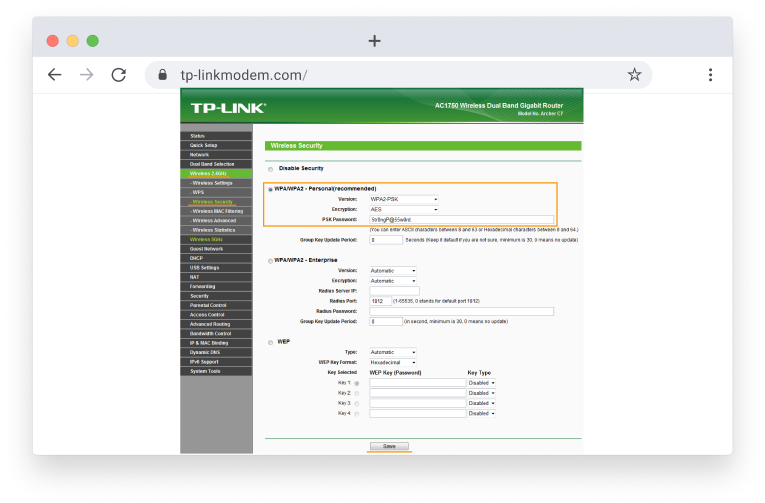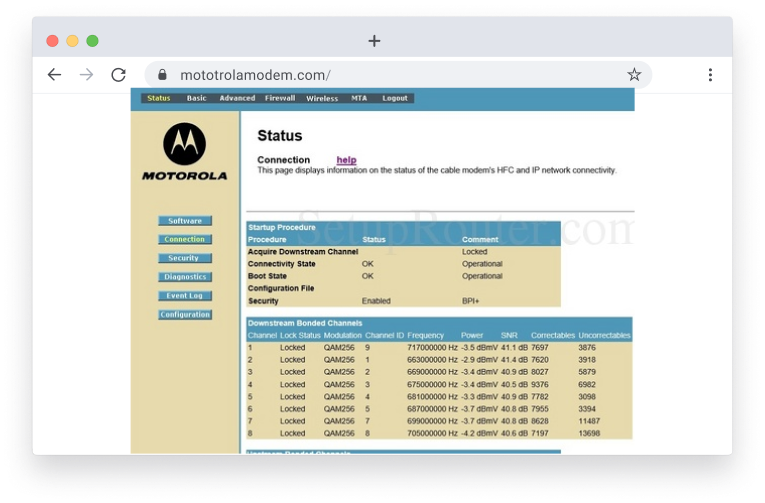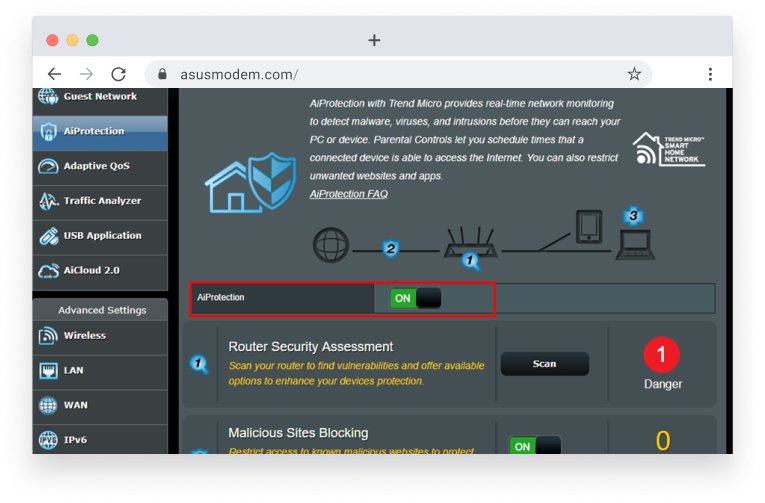 2. User Personas
After conducting researching the field, I was able to divide modem users into two groups: bussines and gaming users and home users. understood the different ways I designer UX.
Home Users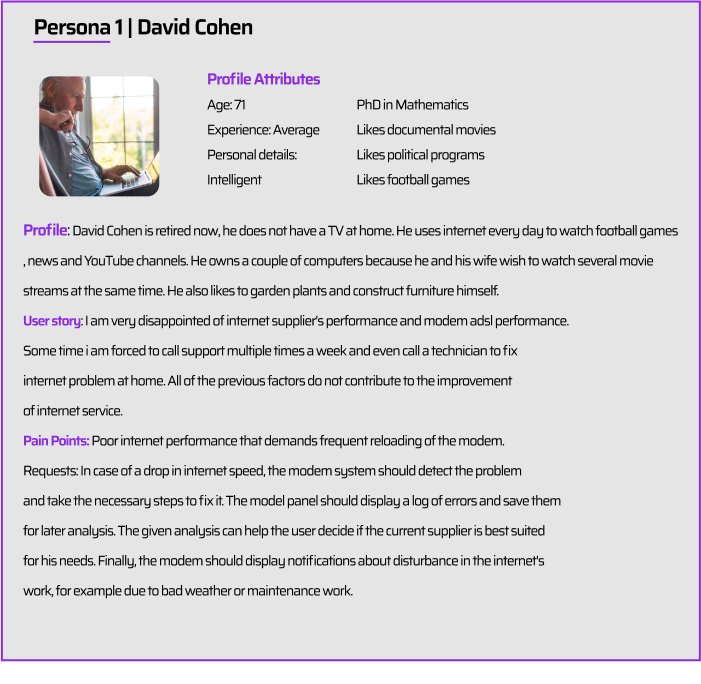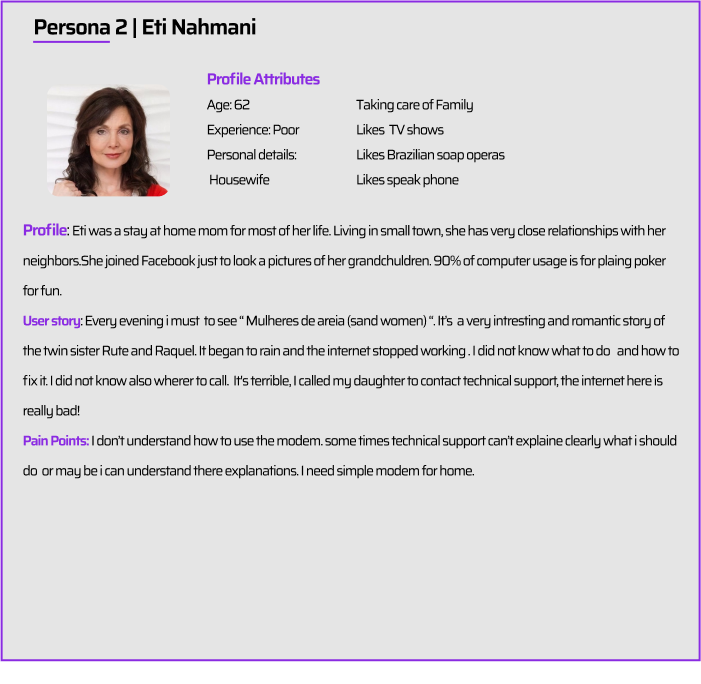 Gaming and Business Users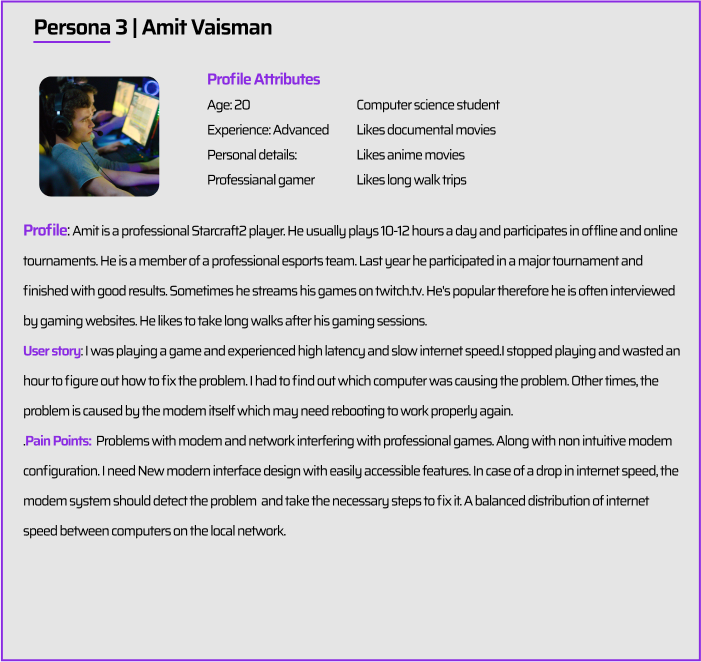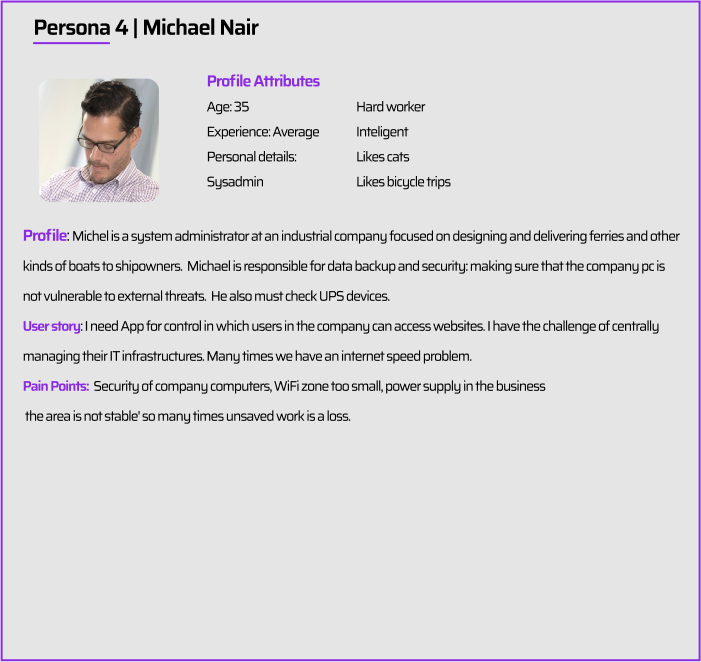 3. Building the Flow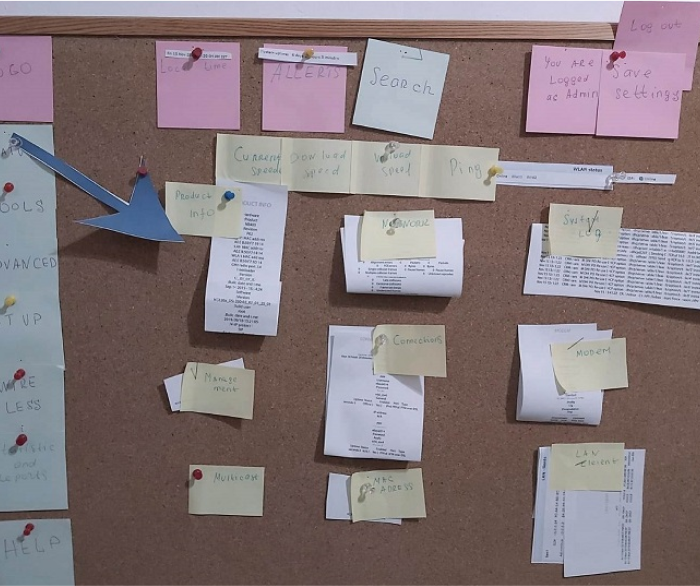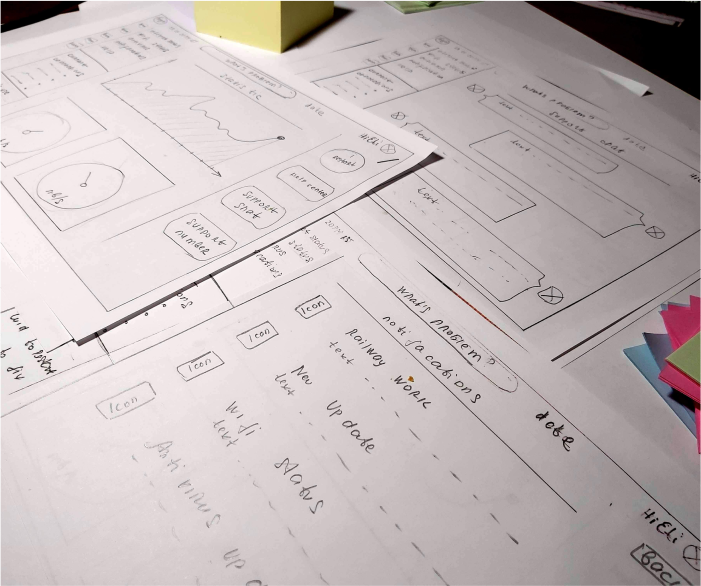 4. Ready Design